This site, as the domain and title says, is FOR ROCK AND ROLLERS (4rocknrollers!).  And as a tribute to our favorites, we were stunned to learn that many of those groups that we think should be honored, have never had a place in the Hall of Fame.
This is our reminder that these groups have played an important part of rock and roll history and should have a place in the Hall of Fame!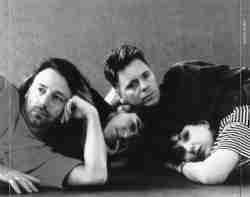 With our sixth selection we had a bit of an internal debate. We were very tempted to merge the work of Joy Division and New Order to form one entry. There is a precedent for this as the Rock and Roll Hall of Fame collectively inducted Parliament and Funkadelic but unlike the aforementioned Funk outfits, New Order began when Joy Division ended and their sounds were different enough to illicit separate entries.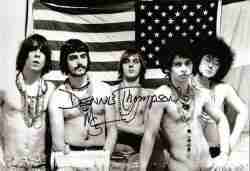 When the NIHOF committee got together and threw around adjectives to describe the musicians on this list the word "revolutionary" was mentioned quite often. Revolutionary certainly fits the music of MC5 (The Motor City 5), but this could be the only band that actually wanted to start a political revolution one as well.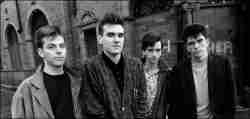 The next group is a band that has been considered one of the most important groups of the 1980's. Although, The Smiths were a far bigger deal in their native England than they were on the other side of the Atlantic; though finding many passionate fans of The Smiths in North America is far from difficult.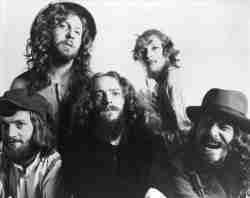 For years there has been a lack of Progressive Rock acts in the Rock and Roll Hall of Fame. The bulk of that genre originated in the United Kingdom and it is there where we make our next selection, Jethro Tull. However, like many other British Progressive Rock bands they are on the outside looking in.
In Rap's Golden Age, most of the emerging stars were considered one dimensional. Not so, for Boogie Down Productions, which many critics have labeled as the most versatile and influential of their genre.
Although they are virtually unknown outside their native Canada, it can be easily argued that the Tragically Hip were the definition of Canadian music.
If you were to ask many music fans in 1990 or 1991 which band truly defined "Alternative" many would point to Jane's Addiction. With a funky hybrid of Metal, Punk and Folk the provocative band took the music world by storm in the late 80's.
Usually when collaborations break up one party becomes more successful than the other. There may be no case of wider musical disparity than when George Michael and Andrew Ridgely dissolved Wham.
When the Alternative scene exploded into the mainstream many pointed to Seattle as the origin of it all. Funny, how many of those bands pointed back East to the Pixies as the group who was really responsible.