This site, as the domain and title says, is FOR ROCK AND ROLLERS (4rocknrollers!).  And as a tribute to our favorites, we were stunned to learn that many of those groups that we think should be honored, have never had a place in the Hall of Fame.
This is our reminder that these groups have played an important part of rock and roll history and should have a place in the Hall of Fame!
When the Alternative scene exploded into the mainstream many pointed to Seattle as the origin of it all. Funny, how many of those bands pointed back East to the Pixies as the group who was really responsible.
Considered one of the pioneers of Gangsta Rap, N.W.A. was not just among the first of their kind, they might just be considered the best.
The twenty eighth selection returns us back to the never ending Rock and Roll Hall of Fame question of inducting Progressive Rock acts. As a key player in the Progressive Rock movement; Yes was an impressive outfit regardless of which lineup they had.
Heavy Metal is one of those genres that will generate more passion from its listeners than most. Recent inductee, Metallica suffered a minor backlash for cutting their hair and softening their sound in the 90's to become more commercially viable. Yet as successful as Metallica was, they may not be the Heavy Metal band with the most die hard fans. Iron Maiden might just have that honorary title.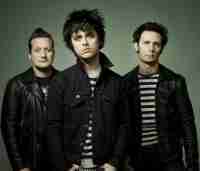 Leading the Punk Revival charge, Green Day has a claim as one of the more influential bands of the 1990's. This was ironic as they never exactly broke new ground, but their echoes of the music that came fifteen years before, ushered in the Neo Punk movement. While doing this, they remained a relevant band and continued to outsell many of the bands they inspired. They would continue to play with their sound and add more political awareness to their lyrics, which may have aided to keep their shelf life significantly longer than most of the other Punk bands that existed. Critically, they have are loved or hated, as their legion of fans is contradicted by the previous Punk generation who may feel they are on the poser side of the ledger. Whether that is true or not, they did usher in a revival of Punk and as such this…
The discussion of our next band generated a few embarrassing admissions. A couple of us acknowledged that they first discovered T.Rex with the Power Station's somewhat capable cover "Get it On" in the mid 80's and accordingly worked our way backward. Regardless, of how we discovered them, we are all glad we did.
We at NIHOF were pleasantly surprised by the recent induction of the Ventures to the Rock and Roll Hall of Fame. Although we were happy for them, we couldn't help but feel that someone else who represented the Surf sound should have gotten in there first. In the 1990's Dick Dale was virtually unknown to the general public until they heard his blazing guitars in the film, Pulp Fiction. It is a shame that the man labeled the "King of the Surf Guitar" could be so far out of the public eye for so long. Dale gets credit for inventing the blistering and exotic surf guitar sound which was influenced by his own upbringing listening to Middle Eastern and Eastern European music. Dale pushed the limits through his equipment and was responsible for many of the advancements of amplifiers. Dale remained the most gifted guitar player of his genre…
The NIHOF Committee knew that we had would be placing many artists that achieved limited commercial success. Yet when we looked at Big Star, we just couldn't figure out why they never did hit the mainstream. Had they achieved more than just critical acclaim, they would likely be in the Hall already. One has to wonder if Big Star was just plain unlucky. Drawing from the melodies and harmonies from the British Invasion groups along with an American Rock edge they became the embodiment of Power Pop. Considering their influences and that their music appeared radio friendly, it is strange that they never did catch on with the public and essentially remained anonymous. Although their time as a band was brief and their record sales were dismal the 80's saw a new batch of guitar based alternative bands (R.E.M. & The Replacements for example) that emerged citing Big Star's…
After we came up with our rankings, it just seemed right for the Cure to be associated with number thirteen. The mystical number might fit the gothic image of a band (who ironically despised that label) better than any other group on this list.