This site, as the domain and title says, is FOR ROCK AND ROLLERS (4rocknrollers!).  And as a tribute to our favorites, we were stunned to learn that many of those groups that we think should be honored, have never had a place in the Hall of Fame.
This is our reminder that these groups have played an important part of rock and roll history and should have a place in the Hall of Fame!
When the Alternative scene exploded into the mainstream many pointed to Seattle as the origin of it all. Funny, how many of those bands pointed back East to the Pixies as the group who was really responsible.
Considered one of the pioneers of Gangsta Rap, N.W.A. was not just among the first of their kind, they might just be considered the best.
The NIHOF Committee wonders if other people feel the same way about our next selection. All five of us were fans of the Steve Miller Band, though none of us could really say that Miller was one of all time favorites or a must see on the concert tour. The Steve Miller Band certainly has a solid fan base, though based on our little cross section the fan base is not a passionate one. Originally a Psychedelic band that achieved moderate success in the late 60's and early 70's, the Steve Miller Band softened up the psychedelic elements of the music and added more of a Bluesy poppish component to their sound. The move proved fruitful as they were able to generate three of the decade's signature albums that produced hits that appealed to the masses. They were able to produce music that was catchy and fun without being…
Considering the amount of Progressive Rock bands on this list and the lack of Progressive Rock representation in the hall we have often wondered if any of them will ever get through. Despite the relatively high ranking we are giving King Crimson and the high regard they are held in many circles, this is likely not the band that will break down the door for the rest of the genre. Although it is often debated whether King Crimson is the ground zero for Progressive Rock's birth, there can be no argument that they are definitely one of the genre's forefathers. Granted, this is a band that even in their heyday received little airplay and even today are hard pressed to be found on Classic Rock stations around the dial, but commercial success was never what defined them. Guitarist Robert Fripp (The only constant member in King Crimson's ever changing…
As seen with our sixth selection the NIHOF committee elected to separate New Order and Joy Division. We may reevaluate that decision one day, but considering the separate "life of its own" that Joy Division appears to be garnishing lately; it made more sense to us to create individual entries.
The twenty eighth selection returns us back to the never ending Rock and Roll Hall of Fame question of inducting Progressive Rock acts. As a key player in the Progressive Rock movement; Yes was an impressive outfit regardless of which lineup they had.
Heavy Metal is one of those genres that will generate more passion from its listeners than most. Recent inductee, Metallica suffered a minor backlash for cutting their hair and softening their sound in the 90's to become more commercially viable. Yet as successful as Metallica was, they may not be the Heavy Metal band with the most die hard fans. Iron Maiden might just have that honorary title.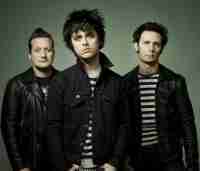 Leading the Punk Revival charge, Green Day has a claim as one of the more influential bands of the 1990's. This was ironic as they never exactly broke new ground, but their echoes of the music that came fifteen years before, ushered in the Neo Punk movement. While doing this, they remained a relevant band and continued to outsell many of the bands they inspired. They would continue to play with their sound and add more political awareness to their lyrics, which may have aided to keep their shelf life significantly longer than most of the other Punk bands that existed. Critically, they have are loved or hated, as their legion of fans is contradicted by the previous Punk generation who may feel they are on the poser side of the ledger. Whether that is true or not, they did usher in a revival of Punk and as such this…
The discussion of our next band generated a few embarrassing admissions. A couple of us acknowledged that they first discovered T.Rex with the Power Station's somewhat capable cover "Get it On" in the mid 80's and accordingly worked our way backward. Regardless, of how we discovered them, we are all glad we did.