Considered one of the biggest icons of British Blues, John Mayall may be revered far more as a mentor than as a performer. The large string of British Blues Rock stars that were inspired or taught by Mayall is an endless one. John Mayall and his Bluesbreakers certainly recorded a lot of material, but he will likely go down in history for those he discovered rather than his own ability.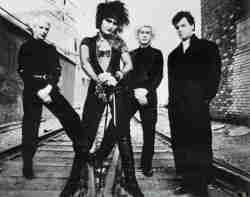 If you take one look at the Siouxsie & the Banshees the quick reaction is to view them as a Goth Band. Looks are certainly deceiving in this case, and though that does describe their look and a component of their music that is hardly all that they were.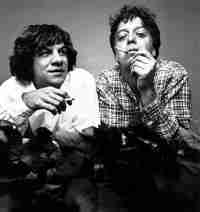 It always seemed like Ween was deliberately odd and thrived in producing material that had an Andy Kaufamnesque quality to it. Their ironic songs gained them fans who reveled in the joking atmosphere and the seemingly self contained world that Ween created. They never really got past the Underground scene but it is doubtful that they wanted to try to be anything remotely mainstream anyway. This is not exactly a Hall of Fame resume, but they likely don't care, and neither would their fans, of which they developed a more loyal following than more than half of the bands who actually got into the Rock and Roll Hall.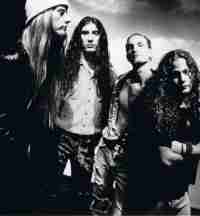 Although Alice in Chains has been pegged primarily as a Grunge band, of the slew of Seattle bands AIC may have been the one that drew more from the Heavy Metal set than the rest. They were very successful, charting often despite gloomy material and a dirty Post Punk sound. Equally adept at acoustic performances, AIC was a favorite among many who followed the Alternative set. It can't be argued that Nirvana will lead the Grunge charge for the Hall, but it shouldn't surprise anyone if Alice in Chains will follow them in if a couple of the other Grunge acts get in.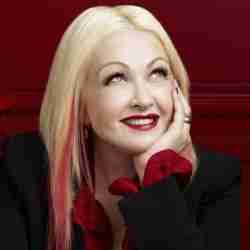 Sometimes its fun to look back at the early days of MTV and see which of the stars survived and which haven't. Depending on who you ask, you might get a different answer as to whether Cyndi Lauper "survived" or not.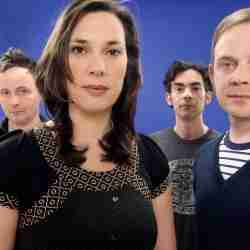 There have been many bands that were known for their experimentalism, but we are hard pressed to find a band that used more non Rock genres to create music that found its way into the Rock canon. In a decade that celebrated independent music, Stereolab may have had the most "independent" sound of all. Like much of the Krautrock sound that seemed to inspire them, Stereolab had to settle for devoted fans and acclaimed albums but a position rooted in the underground. Underground can make the Hall, but it will be a tall order for it to happen.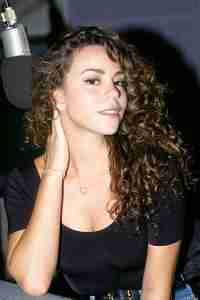 Her huge success is unquestionable. Mariah Carey is not only one of the most successful artists all time in the United States but in the world. Her vocal skills are undeniable, and when people discuss who is the greatest singer ever, her name belongs in the discussion.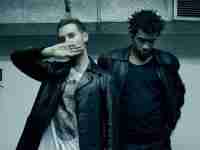 Though they may have despised the term "Trip Hop", there is little doubt that the English duo which comprised England's Massive Attack was the originator of that genre. With a Hip Hop, Soul, Dub mix a hypnotic Dance sound was created that was amongst the most influential of its time. The Trip Hop sound exploded through the 90's and its effect is widely heard in lounges and clubs today. Their influence is undeniable but the question is whether or not the Hall feels that the music they pioneered is worthy of their establishment.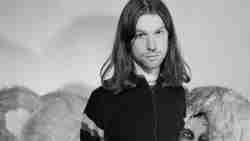 Known on his birth certificate as Richard James, Aphex Twin had received the high praise of being called one of the most influential and innovative figures in contemporary Electronic music. The high acclaim was earned as Aphex Twin pushed the envelope of Acid and Ambience and took the Electronic genre to places never before thought. The question (as with many other Electronic based performers) is whether the Hall will ever choose to recognize this musical style.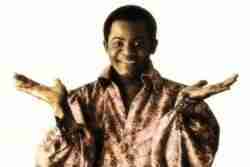 How does one's Rock and Roll induction chances bode when you are just as well known for a rivalry with a fellow performer (James Brown) as you are for the music you created? This is the question we pose when we look at 60's Soul superstar, Joe Tex.